Due to a wide range of experience, Golden Triangle Construction is very successful in the realm of asphalt paving. Our experienced crews and commitment to providing quality work allows us to supply top quality asphalt paving work.
Golden Triangle Construction has successfully completed asphalt projects in a variety of environments, including interstate highways and roadways. We are capable of providing asphalt paving, milling, quality control, and testing services for base, concrete, and asphalt
View our latest Asphalt Project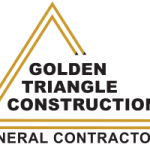 Arnold Palmer Regional Airport – Widen and Strengthen Runway 6/24, Phase II
Posted on May 14, 2020
Owner: Westmoreland County Airport Authority
Value: 11.7 Million
Completion: 2020
Scope of Project: The project included the widening of runway 6/24 from 100 to 150 feet. In addition, 1000 feet of the Runaway was overlaid with 3 inches of asphalt where permanent light fixtures were installed. The work occurred during nightly closures of the Runway.